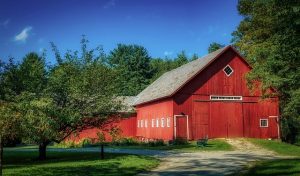 Wenham MA Home Inspections by Indian Rock
Wenham MA Home Inspections – they shouldn't be done by just anyone. Here at Indian Rock, we are professional home inspectors. Hiring a Professional Home Inspector with our years of experience in the Building and Inspection Industry to perform your Home Inspection is the smartest decision you could make.
I perform thorough home inspections outlined by the State of MA – and then some. Our home inspection reports list material defects, workmanship defects, and safety concerns. Additionally, it will include the age and average life expectancy of major components around the home. Our complete home inspections include the heating and cooling systems, water heater, plumbing, electrical and roof as well as the interior and exterior at the time of inspection.
What is Involved in our Wenham MA Home Inspections?
Well, if you want to get technical, a home inspection has been defined as "A non-invasive, visual examination of the accessible areas of a residential property, performed for a fee, which is designed to identify defects within specific systems and components". But that seems diminutive and a reduction of what a home inspection really is.
A home inspection is more about people – particularly you as our client. A home inspection can really be defined as "An objective inspection of a potential home by a qualified inspector to give you the information you need to make informed decisions about something that will affect you for years to come".
And that's what we try to accomplish each and every time on each and every home inspection. So what is included on one of our comprehensive home inspections?
We inspect hundreds of items and take in thousands of variables on every home inspection, so to list them out is impossible. But below is a very basic list of the hundreds of items that we inspect:
Foundation,
Supporting structures,
Fireplaces,
Roof systems,
Basement,
Crawlspace,
Slab,
HRV System,
Safety controls,
Water heater,
Ventilation,
Electrical,
Structural integrity,
Steps and Stairs,
Heating system,
Central AC system,
Walks & Driveways,
Built-in appliances,
Plumbing System,
Plumbing Fixtures,
Garages, Carports,
Workshops,
External Buildings,
Surface Drainage,
Windows & Doors,
Insulation,
Gutters & Downspouts,
Decks,
Sump pumps,
and many more items that are present and accessible.
Contact us today for your comprehensive home inspection!