Indian Rock Inspection Services
Indian Rock Inspection – This comprehensive home inspection will evaluate your home's visibly accessible structural features and systems and provide a same day, digital report on their condition. Each inspection follows the Standards of Practice set by the State of Massachusetts and additionally adheres to the stringent practices and policies outlined in the AHIT and ASHI Standards of Practice. The following areas of your home and more will be assessed:
Roof, Chimney & Skylights
Structural Components
Attic, Ventilation & Insulation
Exterior: Siding, Eaves, Soffits, Fascia
Porch, Deck, Patio & Walkways
Attached Garage & Driveway
Foundation, Basement & Crawl Space
Electrical System
Plumbing System
HVAC System
Interior:  Fireplaces, Ceilings, Floors, Walls, Windows & Doors
Outbuildings, Detached Garages & Barns
ADDITIONAL INSPECTION SERVICES

Commercial Inspection
If you're a business owner or investor, we offer comprehensive commercial inspections tailored for your business needs. We will assess the condition of your property's structural components and major systems so you can prepare it for commercial use.

Pre-Purchase Inspection
A pre-purchase or buyer's inspection provides you with valuable insight into a home's condition before you place an offer. Before you purchase your dream home, you want to eliminate the risk of any unwanted surprises that you may encounter as a new homeowner. Indian Rock Inspections, LLC will evaluate the condition of the accessible features and systems of your home, so you have the means to make the right choice for your future.

Pre-Listing Inspection
Prior to placing your home on the market, a pre-listing inspection by an unbiased third party ensures you know what potential buyers will find during their pre-purchase inspection. This inspection gives you insight into your home's true condition, so you can mitigate issues before they become obstacles during the closing process or place value on your home in its existing condition. Put yourself at a seller's advantage with a pre-listing inspection from Indian Rock Inspections, LLC.

New Construction Phase Inspection
Make sure your new home is structurally sound and secure with a new construction phase inspection. During any phase of a construction project, we will provide onsite quality assurance inspections to guarantee the quality and integrity of building practices. Indian Rock Inspections, LLC performs phase inspections for the major stages of new construction, such as pre-pour, pre-drywall and pre-final walkthrough. We are also available for impartial inspections at all points of construction, customized to the client's needs. We provide field inspection reports to notify the contractor of any issues which need to be addressed.

Investment Inspection
Get to know the condition of your property so you can be assured about your investment. We will walk you through the property, identify defects and give you an overall, verbal assessment of the building's condition. An investment inspection allows you to make a sound decision with your money.

Bank Inspection
We will work on behalf of lenders during building or renovations to determine the amount of progress during construction so funds can be released for the next phase of the project. We will assess the quality of building materials and workmanship to verify that construction exceeds industry standards and proceeds according to schedule.

Estate Inspection
Before you call a realtor, call Indian Rock Inspections, LLC! We will evaluate estate homes to see what repairs and adjustments are needed, so you know its condition and have leverage before you decide to sell.

Pre-Offer Inspection
In a competitive real estate market, a pre-offer inspection can help you quickly determine if the home you're hoping to purchase is the right home for you. Indian Rock Home Inspections, LLC will attend a walk through with you and give you a verbal, impartial consultation on the condition of the home's components and major systems, so you place an offer with confidence.

Builder's Warranty Inspection
Most new homeowners are covered by a one-year builder's warranty. Have your home inspected prior to the expiration of your warranty, so you can address defects with the builder while the warranty remains active. Save money on home repairs and maximize your warranty with a valuable builder's warranty inspection.

Radon Testing
Radon gas is a radioactive, carcinogenic gas which results from natural decay in the soil. Radon is dangerous because it's colorless and odorless and is a leading cause of lung cancer in the United States. The Surgeon General and EPA recommend radon testing as the only way to determine if the health and safety of occupants in your home are at risk. We provide non-invasive, certified radon testing services to ensure radon levels in your home are safe.

Wood Destroying Organism (WDO) Inspection
We provide wood destroying organism (WDO) inspections to identify evidence of infestation by termites, wood boring beetles, and other invasive pests. Our inspector will look for wood decay, structural damage and conditions conducive to infestations. We offer a detailed digital report of inspection results, and if evidence of WDOs is present, we will recommend the next steps to take toward remediation. Protect yourself the hidden danger that wood destroying insects pose to your home's structural security with this valuable service.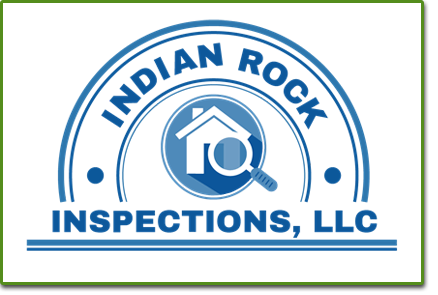 Contact Us
Brett Maloney
Certified Inspector
Indian Rock Inspections, LLC
67 Lake Street
Middleton, MA 01949