Groveland MA Home Inspections by Indian Rock Inspections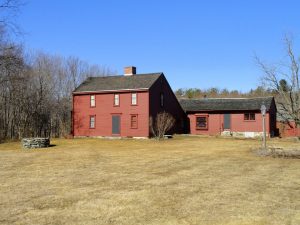 If you are looking for Groveland MA home inspections, then you are definitely in the right place here at Indian Rock Inspections, LLC. Groveland is a small town. At last count, there were only 6,000 – 7,000 people in Groveland. But because it's small, does not make it any less charming.
Groveland was incorporated in about 1850, which makes it a very old town. Even before 1850,  Groveland was occupied and had many people living there. So like most of our area here, this means that the homes are older in general. With older homes comes more maintenance and more of a need for knowledge on how these homes work.
That is where we come in. Here at Indian Rock Inspections, we make it clear in our work, on our blog, and with our clients that we specialize in older homes. We love how field stone foundations continue to hold up homes. We love the look of post and beam. We love the charm and craftsmanship it took to build homes like the ones here from raw lumber.
One thing that loses its charm with age though – electrical systems. No one ever looked at old knob and tube wiring and thought about how great it would be to restore it. Older wiring in the homes around here are something that you really want to focus in on when buying or selling a house.
Start at the electric panel. Does it look older? Are they fuses or breakers? Then move on from there. Are there three prongs at each outlet, or only two? Is the wiring a bright white or yellow color that denotes newer wiring, or does it have cloth sheathing on it.
To be truly sure about your home's wiring, you will need the expertise of a qualified home inspector such as us. We are experienced and dedicated, and more than happy to educate you on your new home.
Phone: (978) 766-0366