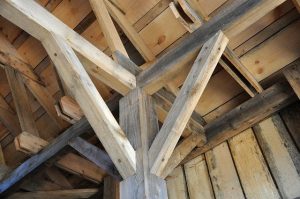 Welcome to Indian Rock Home Inspections – your premier home inspectors in Devens, MA. We are a highly experienced, dedicated, and qualified home inspection company that has provided thorough and detailed home inspections to Devens, MA for many years now.
We know the homes here like the back of our hands. We have gained this knowledge through experience – climbing through the crawlspaces, getting into the attics, and seeing first hand the inner workings of the homes here that most people never see.
A home inspection is a big decision in life, so choose a home inspector who has "seen it all", so to speak. Our knowledge and experience can't be taught in a book or in some online certification program – it has to be lived and gained through time and helping home buyers and sellers just like you.
The Best Devens MA Home Inspections
The home inspections we provide are incredibly thorough. From the top of your roof all the way down to your foundation – we inspect every inch that we possibly can. We inspect all of your home's major systems – and then some. Some of the major items we include are your home's foundation, framing, the entire structure, basement, crawlspaces, attic spaces, electrical system, HVAC system, plumbing system, all living spaces, and so much more.
Digging through the areas of your home that others shy away from is our job – and a part of it that we love. We also provide our clients with a complete and clear home inspection report outlining our findings.
When it comes to one of life's largest investments (i.e. your home) trust your family's future to a home inspector who truly knows the homes here. From 300 years old to a brand new one. Trust us here at Indian Rock Home Inspections for your next home inspection in Devens, MA!
Phone: (978) 766-0366