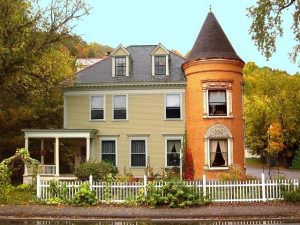 If you are looking for the best Carlisle MA home inspections, then you are at the right place! We here at Indian Rock Inspections are the premier home inspectors in the area. We follow the highest standards of practice and provide our clients with a professional home inspection experience.
We have been performing home inspections for many years for home buyers and home sellers just like you.
In that time, we have developed a home inspection method that is both detailed – climbing into every part of your home possible, and comprehensive – making sure you understand everything in your report.
We pride ourselves on having a long list of happy clients that we have built over the years. We do this by inspecting your home like it was our home.
The Best Carlisle MA Home Inspections and the Best Reports
Our home inspection reports are delivered in electronic format for your convenience. No need to wait for reports in the mail and worry about getting them on time.
All of our reports are thorough, detailed, and easy to read. We work hard to make sure that the home inspection report is as much an outline of your home, as it is an instruction manual in the home's issues.
We include a wide range of pictures in your home inspection report that help you identify the problems mentioned in the report.
Our electronic reports also work well when it comes time to hire a contractor. Many times, the contractors are able to give you an idea of cost estimates just from a thorough home inspection report like ours.
So whether you are buying a home or selling a home – trust your family's future to a home inspection company that truly cares, provides a detailed home inspection, and a comprehensive inspection report – contact us today!
Phone: (978) 766-0366