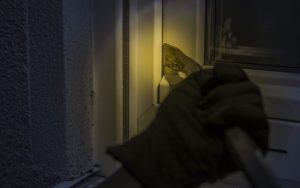 There are few things in life more unsettling than having a stranger break into your home. Even if you are not at home at the time, it can cause anxiety and fear that is hard to overcome. Statistically, there are break-ins occurring in hundreds of homes around the country every hour, so it is worth looking at the data to see what can deter or encourage a potential burglar from picking your home as a target.
Interestingly enough, your front door is the most likely entrance for a burglar. This means that you should make sure to have a sturdy door that doesn't have windows near it. You should also remember that a door is no stronger than the frame it is installed in and the deadbolt attached.
Something that successfully discourages most burglars as well is a security system. Of course, it is best to have a proper system installed, but if you feel like you can't afford it, getting the signs and stickers that give the appearance of a functioning security system can also help.