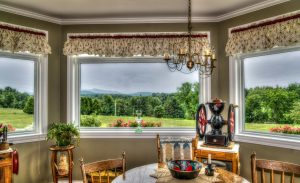 Are you buying or selling a home in Acton, MA? We here at Indian Rock Inspections provide the best Acton, MA home inspections using the latest in home inspection techniques and training, while utilizing an "old school" work ethic.
We have years of experience inspecting in the area, and have learned things about the homes here that are not only critical to a home inspection, but can't be taught in a classroom. We know how the homes here "live and breath", where the issues are hiding, and how to find them. So if you are looking for the best home inspectors in Acton MA, contact us today!
Phone: (978) 766-0366
Email: Brett@indianrockinspections.com
The Premier Acton MA Home Inspections – How Much?
How much does a home inspection cost in Acton, MA? That is a great question that many of our clients ask. After all, you need to plan and budget for many things during a real estate transaction, such as appraisals, down payments, bank fees, and more. So how much does it cost?
Well, we aren't going to avoid a direct answer – because there isn't one. The cost of a home inspection depends on many factors. For instance, how big is the home? Is it a duplex, single-family, one-story, two-story?
Besides those factors, do you need other inspections besides the home inspection? For instance, do you need any specialty inspections? Are there any additional buildings, barns, or other structures?
So while it isn't a direct answer, we are more than happy to give you an obligation-free quote. Contact us and we will be happy to help!
A home inspection is an important part of a real estate transaction – whether you are on the buyer side or the seller side of the transaction. The value added by a home inspection far exceeds any cost involved.